Hackers targeting medical records
For most of us, our largest concern relating to digital security is exposing our banking information to cybercriminals. Whether it's our credit card numbers our private chequing or savings account information, we're willing to endure safeguards like chip and pin protocols and highly secretive passwords. However, and perhaps because of all these security measures, online hackers have begun targeting our medical records over our banking information. The personal information contained within medical records is a rich source for cybercriminals looking to commit identity theft because they contain "social security numbers, addresses, phone numbers, [and] next of kin", which is probably why over 100 million medical records were compromised by hackers last year.
---
Canadian privacy laws and Jeopardy!
Canadians might have been rejected from competing in television game show Jeopardy! because of Canada's Anti-Spam Legislation (CASL) and Personal Information Protection and Electronics Document Act (PIPEDA). According to the Financial Post, our nation's CASL may have gone too far in punishing companies when it comes to sending out commercial electronic messages, which if shown to be in violation of CASL, can cost up to $10 million. This might have caused Jeopardy! to fear litigation and become unwilling to send electronic messages to potential contestants. This is just one example of U.S. companies being wary of stringent Canadian legislation and forgoing electronic communication with their neighbours to the North. But good news for Jeopardy! fans: the show has overcome its issues with CASL and PIPEDA and will be welcoming Canadian contestants again soon.
---
Google's new tool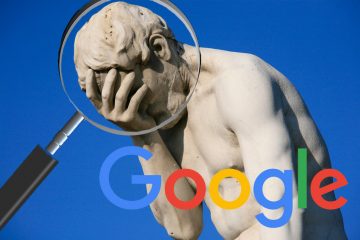 Europeans have been able to alter their digital identity for quite awhile with the Right to be Forgotten, but recently Google brought some of these same advantages to North America. Google's new tool allows a user to view their browsing history in much more detail than what an internet browser's internal history tool allows because it's not limited to one computer. The information shown on Google's new tool is linked to your web browsing history on every computer that is connected to your Gmail or any other identifying accounts, like YouTube. Removing something with this tool won't delete it from the internet forever, Google has a takedown policy for that, which can be used in some circumstances. Some argue that there's disadvantages to deleting all of your information from the internet, like losing out on targeted advertisements and all of your stored settings. As well, now that all of this information about your web habits is gathered in one place and openly available for you, it also makes it more susceptible to hackers.
---
Guess who just got hacked? The National Security Agency
The hack reveals the tools that the NSA is using to monitor individuals, organizations, and governments around the world. It also lends credibility to Apple's fight against the FBI. Apple insisted that a tool that could decode encrypted iPhone data wouldn't be safe anyone's hands. Luckily, Apple never gave or created those tools for the FBI because, as this NSA leaks shows, those tools truly aren't safe anywhere. The leak also reveals how clean government hackers are: when a conventional, or amateur, hacker breaks into a private computer to steal some documents or perform some surveillance, there will be signs that they've been there, like, to use the metaphor of traditional burglarly, the door will be broken and left open and their tools will be scattered about the place; but the professional hackers at the NSA will spend the time to repair and close the door, remove any trace of their presence, and disappear without leaving a trace.